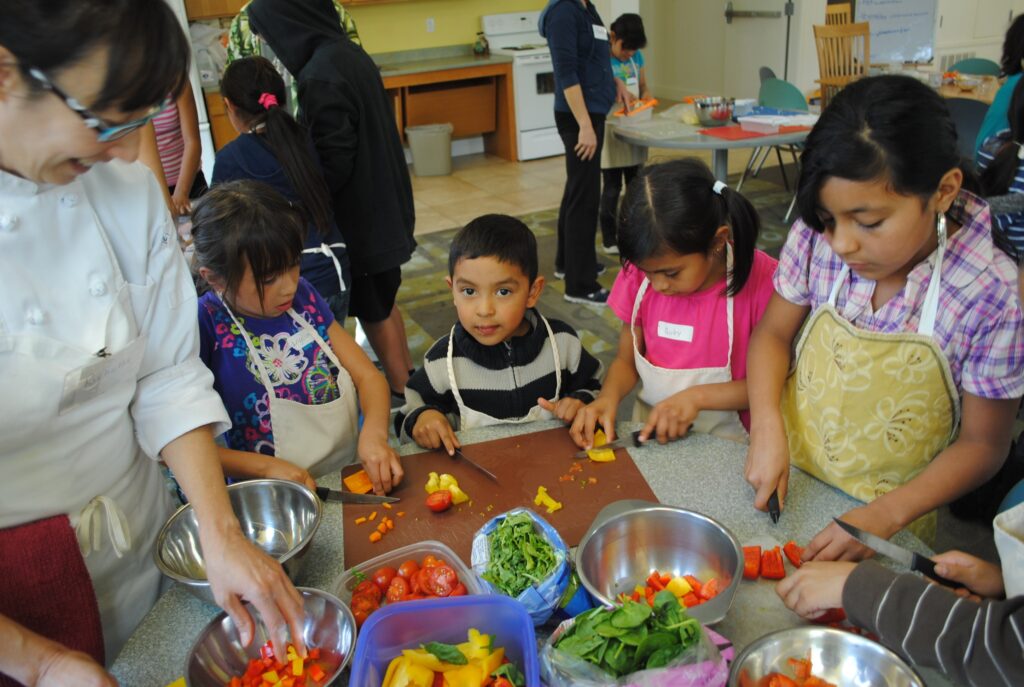 Organization Mission
Nourishing Generations Educational Project educates children, families, and community members of all ages about cooking and eating a healthy, whole foods diet, and enjoying regular exercise to maximize optimal health and minimize disease.
December 2021 marks ten years of our dedicated efforts to promote healthy living in the Santa Cruz Community.
The Big Idea 2022:
Peer-to-Peer Nutrition & Culinary Education
Promoting awareness of the power of healthy foods to improve the health and resilience of a community is most effective via peer-to-peer education.
Our big idea is to share our expertise with Live Oak and Watsonville residents by training neighbors to teach neighbors to spread the word about healthy eating and healthy cooking.
We'll start by training ten instructors, provide food and materials, and will pay trainees for all of their time. These new trainees will allow us to expand to educating an estimated 400 in the first year.
This class was so inspiring. The nutrition talk was so valuable for me. I can't wait to make these new recipes with the added knowledge of the nutritional value in eating these vegetables and seasonings. Blessings to all who provide these important venues.


Carol, participant in our program for women with cancer, Santa Cruz