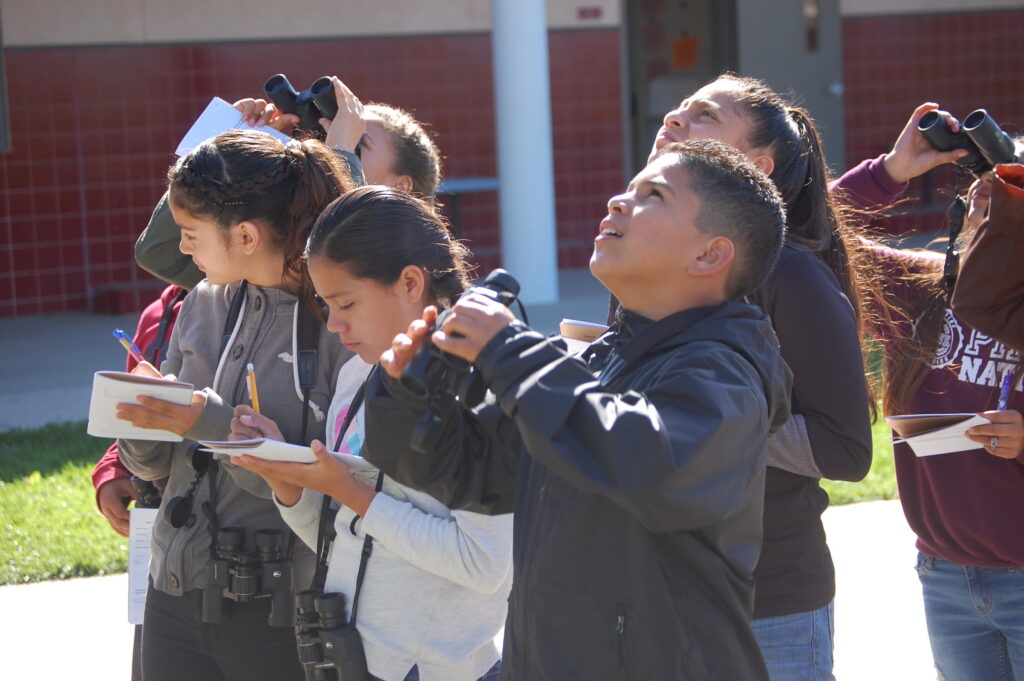 Organization Mission
The Bird School Project uses outdoor experiential learning to inspire and equip students and teachers to love, study, and steward their local environment.
We provide outdoor education about birds to students directly on their schoolyards, making nature and a bit of wilderness easily revisited. Students grow an appreciation for the unexpected and a love for nature.
The Big Idea 2022:
Spreading our Wings: Maximizing the impact of our nature-based schoolyard program!
Research clearly indicates that time spent connecting with nature significantly improves people's mental and emotional well-being, which is seriously at risk for many young people today. The Bird School Project looks forward to expanding access to transformative pathways in birding, community leadership, field experiences, and overall personal health and well-being for the students of Santa Cruz County.
With your support, BSP strives to reach more students from minoritized and underrepresented backgrounds, providing resources and mentorship for them to become environmental changemakers.
Our highly successful core program costs only $6 per student. Funds raised during Sant Cruz Gives supplement the cost of our program for schools in Santa Cruz County, often making it free. Students build skills in focus, direct observation, meaning-making, arguing from evidence, and collaborating with peers. Observations of real-time happenings in nature generate a sense of connection with other living organisms, and lower stress about school, peer groups, or family life among diverse youth.
The best way for students to learn science is for them to have hands-on experiences about the content they are learning. Bird School was excellent at this. Students learned birding skills, and then were able to practice these skills outside.


Mr. B, elementary teacher, Santa Cruz