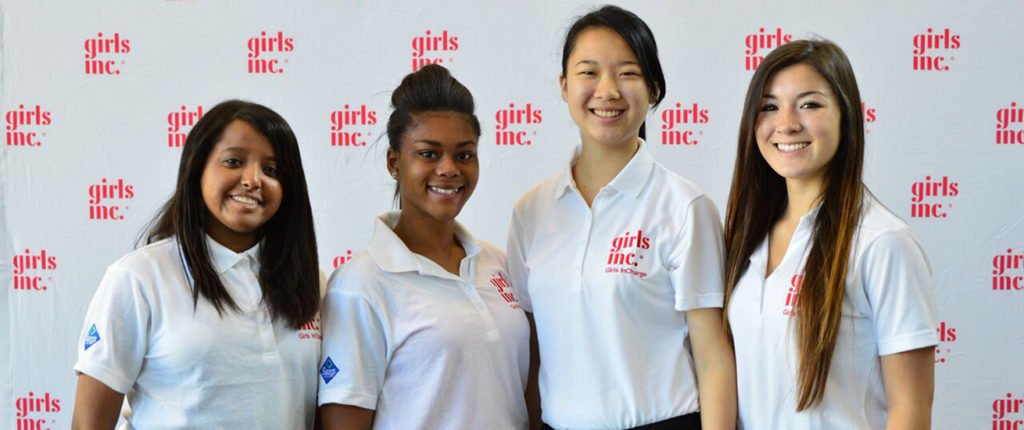 Organization Mission
To inspire all girls to be strong, smart, and bold, and to respect themselves and the world around them.
Girls Inc. serves 1,700 girls in 41 schools with trained professionals (often older teens) who mentor them in a safe environment. Girls are inspired to pursue secondary education, develop leadership and decision-making skills, serve their communities, and acquire the ability and wisdom to lead healthy lifestyles.
The Big Idea:
Virtual Leadership Mentoring Program for High School Girls
The overriding goals of our new virtual program is that girls will learn to set and achieve goals, boldly confront challenges, resist peer pressure, see college as attainable, and explore nontraditional fields.
The virtual setting eliminates transportation issues and will allow girls throughout Santa Cruz County to participate more easily. Participants will meet twice a month for 12 interactive, virtual sessions.
Female role models will present sessions that will include the following topics: Planning for a College Education; Careers; Basic Health/Nutrition, Families, Culture and How They Shape Our Attitudes; Public Speaking, Policy and the importance of voting, budgeting and entering the workplace.
Girls Inc. has provided me with a safe space where I can talk about challenges I have gone through and know that I am not alone. It has showed me that it is so important to love yourself and do what is best for you. Now I feel confident that I can accomplish any goals I set for myself.


Sophia, Watsonville, 16