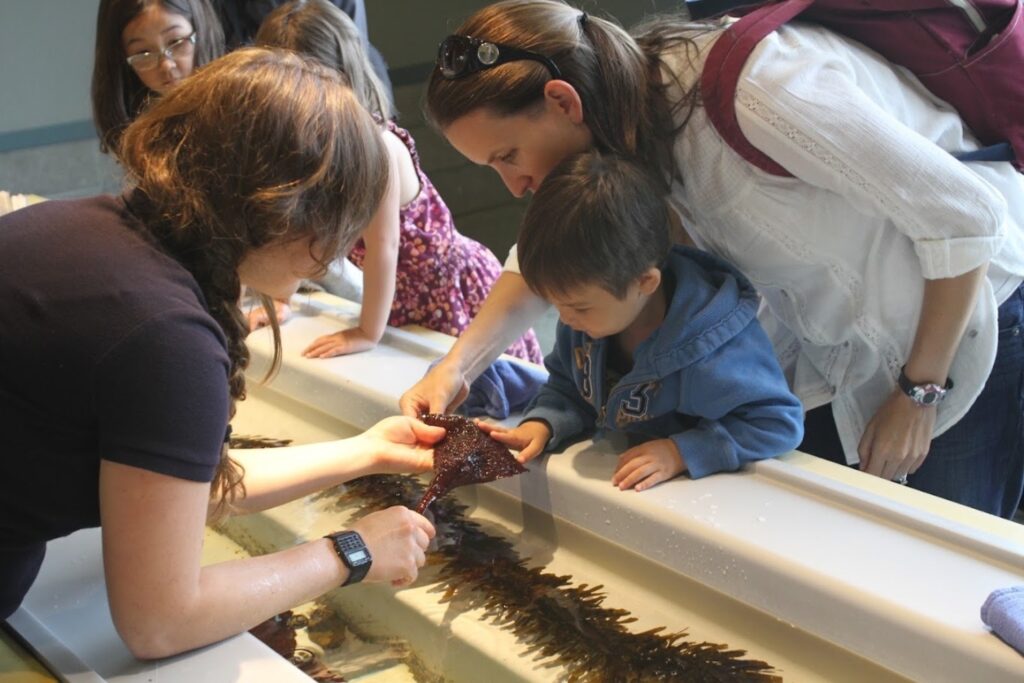 Organization Mission
The Seymour Marine Discovery Center educates people about the role scientific research plays in the understanding and conservation of the world's oceans.
Seymour Center is the leading marine science educator in Santa Cruz County. In a typical year, we welcome about 9,000 students from 300 classrooms to don lab coats, slip on goggles, and open their minds to learn with their hands, hearts and minds.
The Big Idea 2022:
Adopt an Eel, Octopus, Swell Shark or Jelly
The creatures at Seymour Center have had a tough couple of years, just like many of us. Last year nearby fires forced us to evacuate them to the Monterey Bay Aquarium. They've returned safe and healthy, but now they need your help to get ongoing care.
Will you adopt an eel today? Or an octopus, a swell shark, or a jelly? We admit we won't send you home with one, but we hope you'll come to visit them.
Your gift will help feed dozens of live creatures and keep their tanks clean. You will also fund the touch tank, where you can touch a sea star, hermit crabs, and more.
Seymour Center. As an educator, the Seymour Center has been unbelievably supportive of my professional development and furthered my capacity to support student access to outdoor educational opportunities. Thank you, Seymour Center!


Katie, Teacher, Watsonville