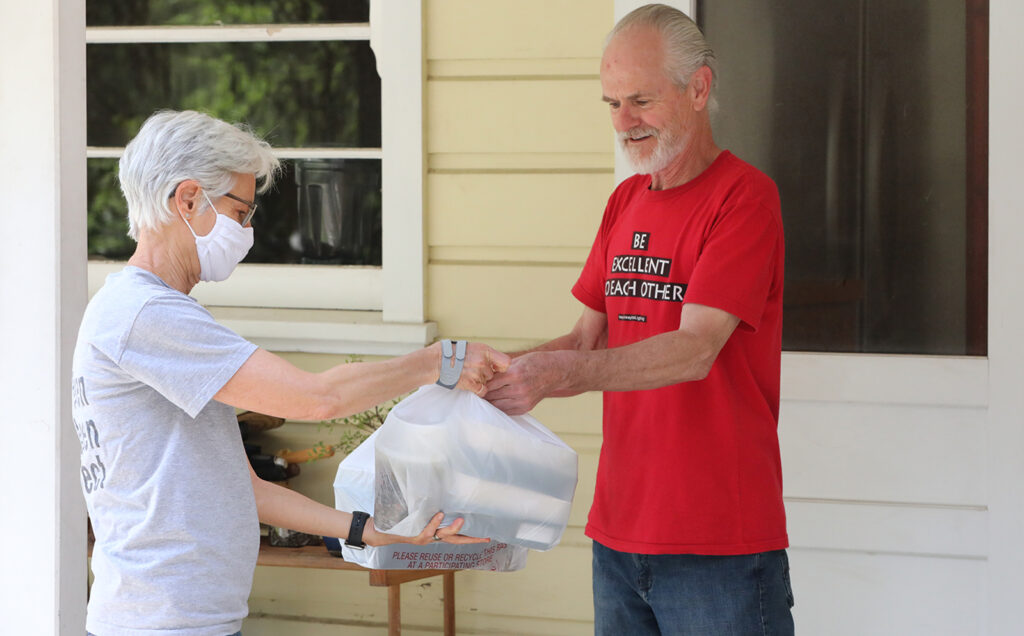 Organization Mission
Teen Kitchen Project's (TKP) mission is to build healthy communities through food. Our purpose is to provide critically and chronically ill people in Santa Cruz County with home-delivered, medically-tailored meals. Healthcare providers refer clients based on diagnosis and lack of food access.
TKP was founded by executive director Angela Farley after her son was diagnosed with a rare lung cancer. Friends and family brought home-cooked meals to help keep Angela's family nourished during his treatment. When his treatment was successfully completed, she made a commitment to help others as she was helped in her time of need.
The Big Idea 2022:
Meal Delivery for the Critically Ill in Santa Cruz County
TKP's clients can heal when they receive healthy foods as part of their recovery from a critical illness. This is why every week we prepare and deliver more than 1,700 medically-tailored meals countywide. There has been a surge in requests for our services during the pandemic: we doubled the number of households we serve and the number of meals delivered increased 150%.
TKP meals are traditionally delivered by volunteer drivers who donate their time and gas to cover more than 400 miles per week. In 2021 we recognized the need to hire staff drivers to add to our volunteer base for both meal delivery and produce pickup. We have one passenger van and will add two cargo vans. As the need for our service expands, we need to remove a seat and add refrigeration to our passenger van to gain an additional vehicle that allows safe transport of meals countywide.
Because I have dementia, it is very hard to plan and cook a meal. I can't go shopping for food alone because I can no longer drive. We started the TKP meals when my wife was getting overwhelmed with all she had to do. Having TKP meals delivered has been great!


Eric Esterly, Santa Cruz