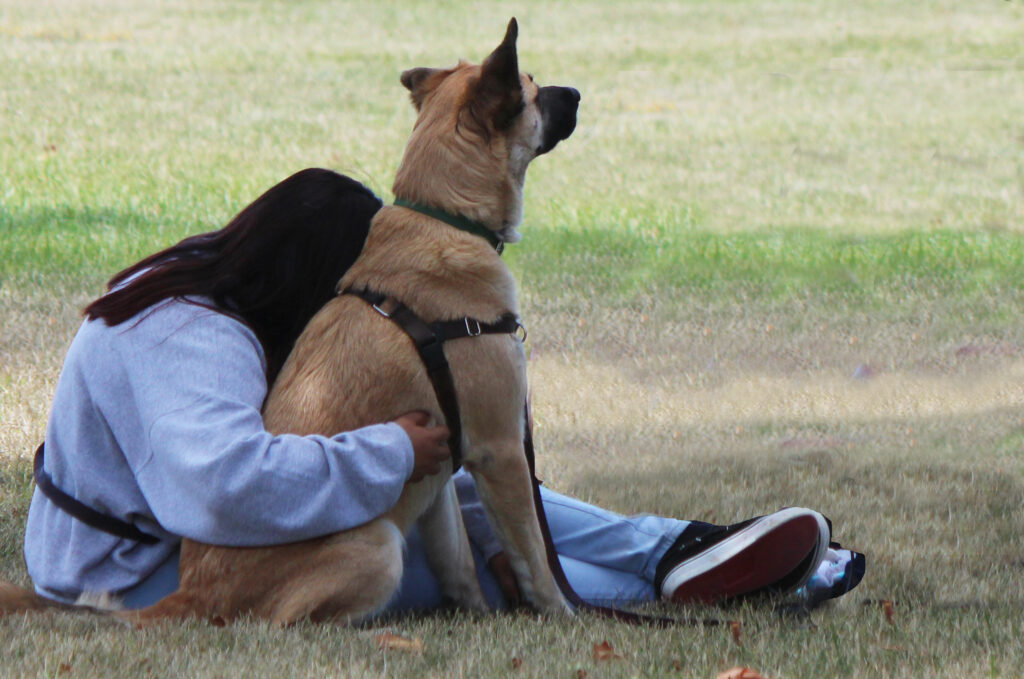 Organization Mission
UnChained fosters empathy, respect, and responsibility in youth through the human-animal bond. Since 2012, UnChained has served more than 383 youth who have helped, train, socialize, and find homes for over 180 dogs — unleashing the youth's potential one dog at a time!
The Big Idea 2022:
Canines Teaching Compassion
UnChained works with two vulnerable populations in Santa Cruz County: homeless dogs and underserved youth.
UnChained offers innovative animal-assisted therapy in an 8-week program for youth and dogs twice a week, teaching teens to train dogs in basic skills, positive socialization, and good manners. Our youth help place the dogs into adoptive homes after having achieved values of patience, respect and responsibility for themselves and others.
Please help UnChained hire a licensed mental health professional to co-lead our programs alongside the dog trainer, and advance the social and emotional learning of our youth, who will learn about their own thoughts and feelings through working with dogs, resulting in changes in beliefs and behaviors, and supporting greater personal growth.
Through training, socializing and giving homeless dogs a chance at a better life when adopted, our youth develop self-worth and purpose.
My dog Petey needed somebody who understood him. He had been returned twice to shelter before he was 1 year old. I've always been the reject, too. I thought "He's just like me." I have to work with him. He was a perfect dog, he's just been misunderstood, like I've been misunderstood. We were a perfect match. I'm now doing things I've always wanted to do, but never thought I could do. It's the best- scariest feeling I've ever had in my whole life.


Martina, 18 years old