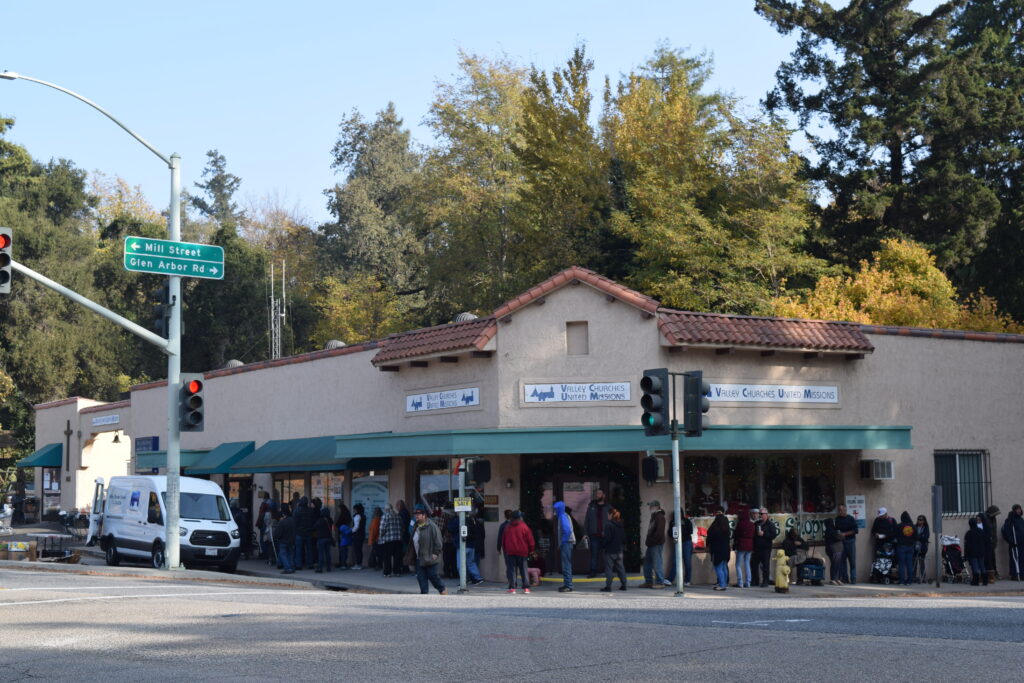 Organization Mission
We serve a region of the county that is chronically underserved (San Lorenzo Valley, Scotts Valley, Bonny Doon) with a year-round food pantry (non-religious). We serve families, seniors, and the disabled with our main focus of providing healthy supplemental food. We also provide emergency assistance such as rental, utility and transportation support on a qualified, case-by-case basis.
The Big Idea 2022:
Food Pantry
Folks that never needed our support before but found their lives in hardship for the last year and a half due to the pandemic crisis followed by the CZU fire disaster continue to rely on our year-round food pantry.
We ask for funds to stock our food supplies year-round with our focus on nutritious foods and sources of protein. We do receive food donations from Second Harvest Food Bank, but to meet the need we must purchase food throughout the year. We hope to raise enough to provide at least 12,500 pounds of food for grateful clients.
We have worked hard to earn a good reputation among donors as well as clients, and assure you we will make your dollars go far.
Valley Churches United was my lifeline when I had to evacuate my home again due to danger from the debris slide after the CZU fires. They paid my first month's rent to keep me going. I was feeling so desperate after what I had been through and am extremely grateful for their support!


Sandra Lee, Boulder Creek, age 78